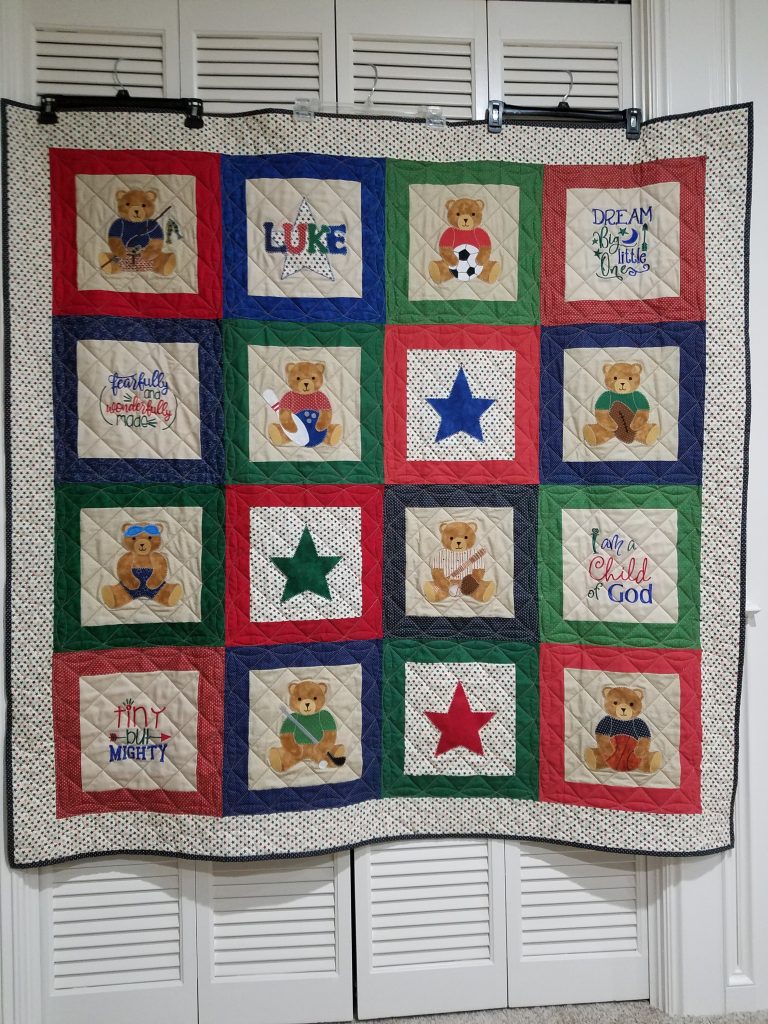 I created a quilt for my grandson Luke using your bear applique pattern (Sports Bears). I redesigned some bears featuring the sports that my son, Bobby, played in school, ie: a swimmer, golfer, bowler and fisherman.
Thank you for creating such a cute pattern.
And thank you, Madonna, for sharing your adorable quilt!